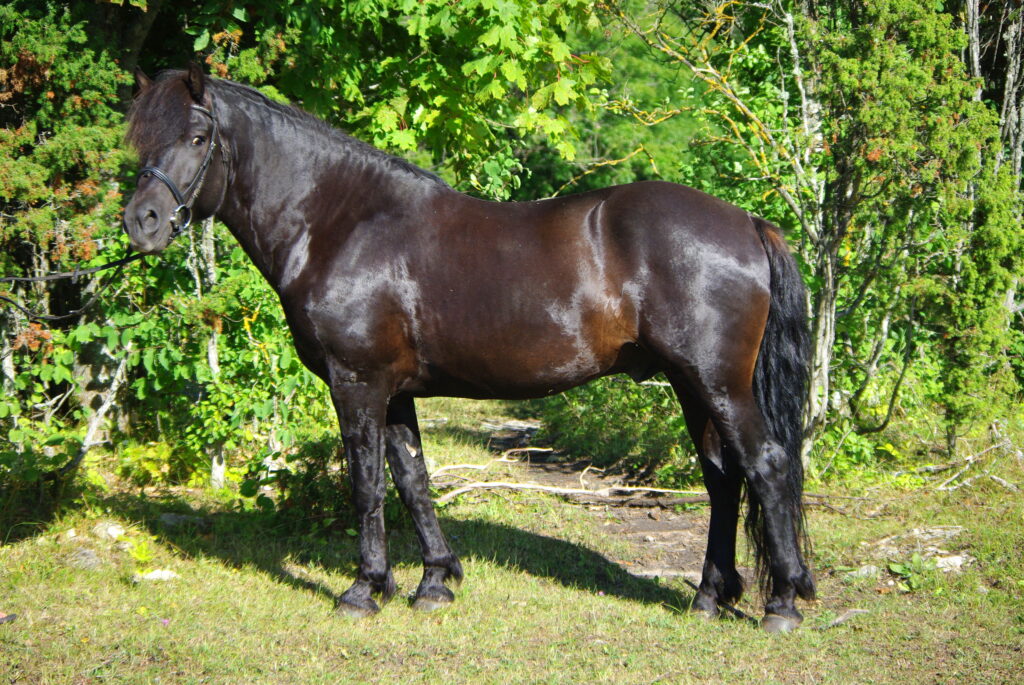 Breed: Estonian native horse
Born: 2006
Colour: non-fading black
Height:  150 cm (2009)
Breeder/owner: Eeva Kähönen/ Eesti Hobusekasvatajate Selts
Mating fee: 50€ / 30€ for the member of the Eesti Hobusekasvatajate Selts
Used for mating at Tihuse from 2009 to 2015.
The stallion is in Estonia.
Stallion Laaser 833E has given us more than forty descendants. The stallion's descendants are easily saddled and have a strong body structure. When using the stallion for mating, observe the mare's and the descendants' hoof shape. Laaser is rather tall black Lari line stallion with a few markings. Its use is important in preserving the Lari line in the native Estonian breed horse. Laaser's first descendants were born to us in 2010. By 2013 Laaser had 32 descendants of which we expect some addition to our herd of broodmares and we are raising a couple of potential young stallions.