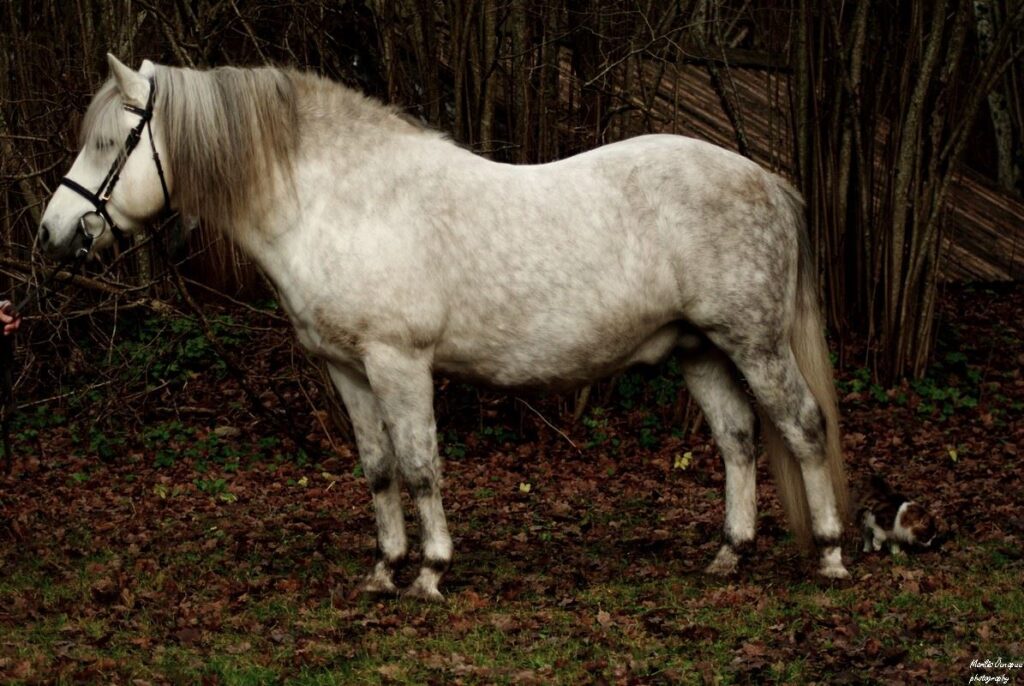 Breed: Estonian native horse
Born: 2004
Colour: Grey
Height: 142cm (2015 spring)
Breeder/ Owner: Aita Naanu/ Gaida Õunapuu
Mating fee: 60€
Extra information about mating: +372 5615 0277 – Mariliis Õunapuu
2016 Timander had his first foal.
Timander has very interesting descent and has not been used before.
The stallion is reasonable, cooperative and respects people.
Timander has a stallion licence of EHKAS for 2016-2018.
When choosing the pairs You have to observe the horses upper lines and the possible inheritance yellow colour gene.