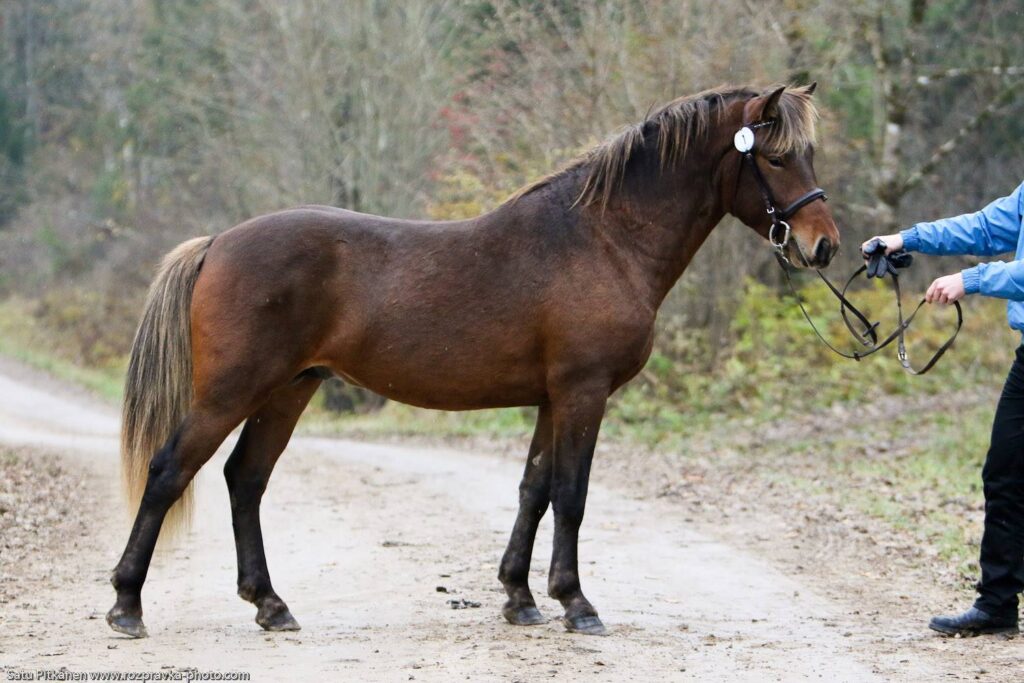 Breed: Estonian native horse
Born: 2013
Colour: Silver bay
Height: 146cm (nov. 2015)
Breeder/ owner: Tihuse Hobuturismi Talu
Level has a few markers and has an attractive colour.
The stallion has been used for mating since 2016 and has been in training before the mating season.
See also the protocol of the annual exhibition of EHKAS, including the characterisation and the points given by the commission HERE
When choosing pairs, take into account the major factor of the Raspel-line in the stallion's ancestry.
The stallion has a stallion licence of EHKAS for years 2016-2018.
Level has had a colour genetic test made in regard to the main colour:
– according to the main colour the stallion is a heterozygote black or in other words carries a recessive red gene.