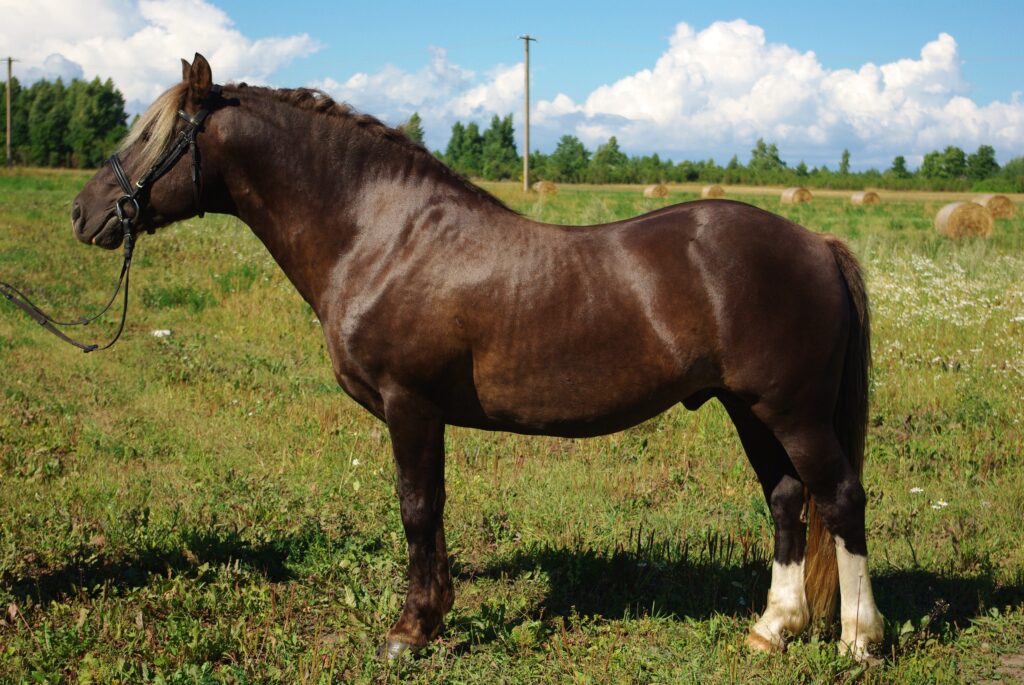 Breed: Estonian native horse
Born: 2003
Colour: Silver dapple/ blue silver
Height: 137cm (2006.a)
Breeder/owner: Tihuse Hobuturismi talu
The stallion has had 117 descendants of the native Estonian breed horse during the years 2006 – 2015.
The stallion is in Finland and is used for mating.
The stallion has an agreeable character and respects people in any situation.
Rikoshet 783 E is our silver black stallion born in 2003. Rikoshet's mother is Eti 3379, which has given in addition to Rikoshet 5 stallions used for mating, e.g. Reilender 699E and Aku 684E.
Rikoshet was given a life-long stallion licence in 2006.
We appreciate Rikoshet as the smallest attractive-looking stallion with a wonderful character.